Nanak Matta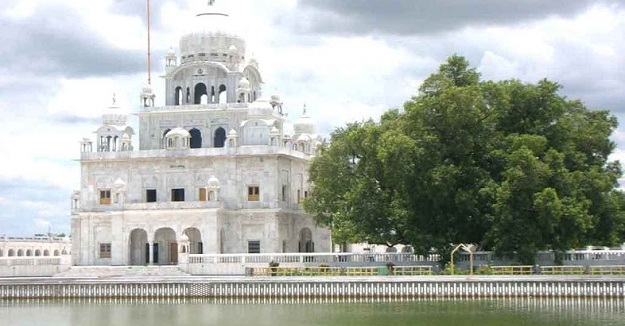 Nanakmatta is a historical town named after the Sikh pilgrimage site, Gurdwara Nanak Mata Sahib, in the state of Uttarakhand. The town is associated with Guru Nanak Dev and Guru Hargobind. It is situated on the bank of Deoha stream, which has since been dammed into a reservoir named Nanak Sagar. It is one of three Sikh Holy places in the state, with others being Gurdwara Hem kunt Sahib and Reetha Sahib.
Gurudwara Sri Nanakmatta Sahib is associated with the first Sikh Guru, Guru Nanak Dev who went there during his third Udasi in 1514, in which he travelled to Mount Kailash. At that time, Gurdwara Sri Nanakmatta Sahib was the abode of the devotees of Guru Gorakhnath and it was called "Gorakhmata".
Before 1937, the gurudwara was maintained by mahants. A small gurudwara was constructed by the local people. The land for the gurudwara was donated by Nawab Mehndi Ali Khan. Karsewa began in 1975. The gurudwara building is magnificent and has marble all over. A second gurudwara, Gurudwara Patshahi Sixth, is also present here. The pipal tree under which Guru Nanak Dev sat can also be seen between the main building and Gurudwara Patshahi Chhevi.